WELCOME TO ECOPLAST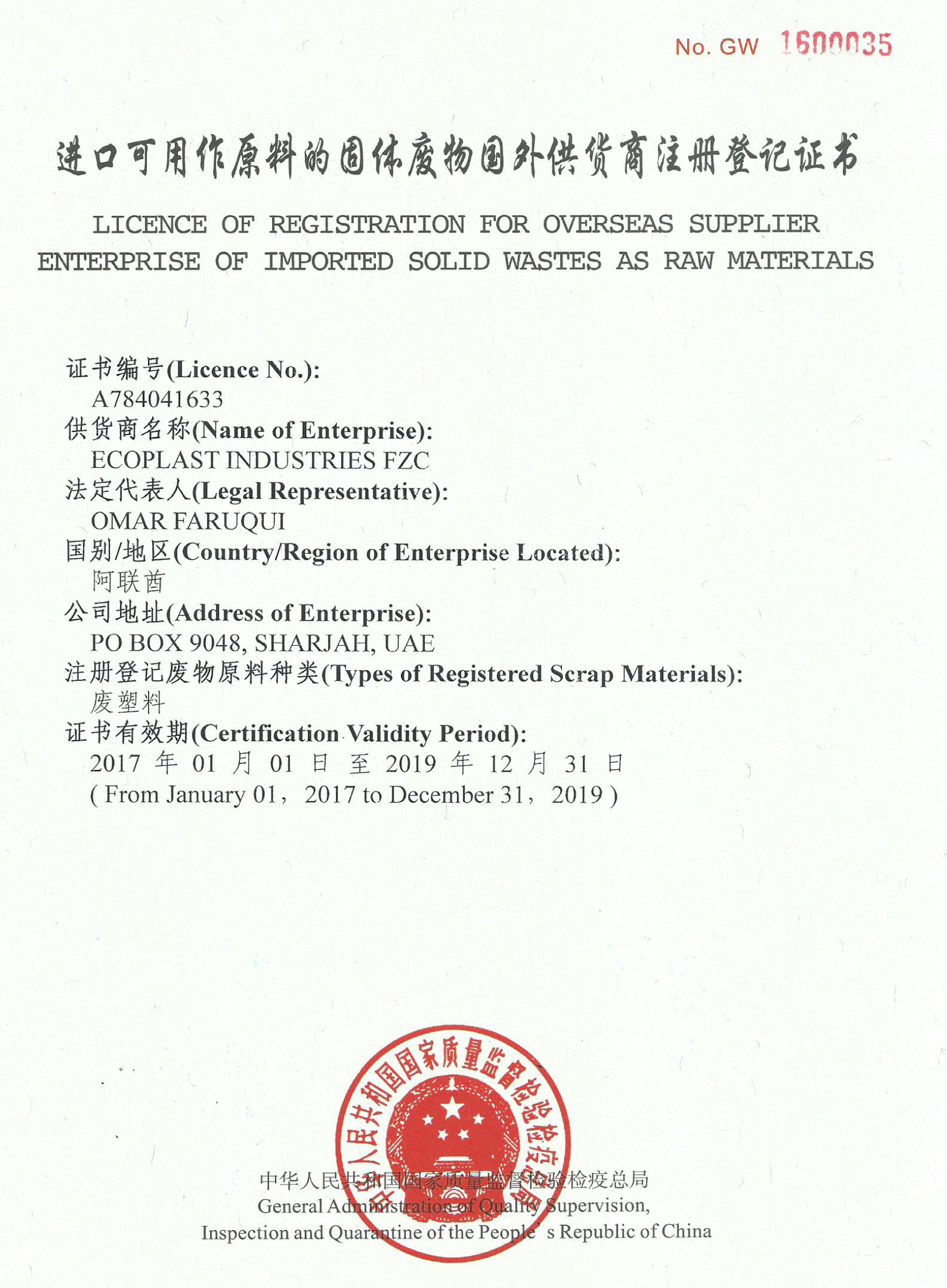 Ecoplast Industries FZC, based in SAIF zone Sharjah was established in early 2004. We have since completed 10 years of trading with satisfied customers in over 30 countries.
Ecoplast buys principally from UAE based plastics recycling companies, waste management companies, or directly from manufacturers and retailers throughout the world who produce large volumes of plastic The plastic we buy for recycling is either processed into regrind or palletized at our processing facilities located in Sharjah and Oman.
Although we handle most kinds of plastic waste, our areas of specialization are PET, PE and PP. The PET is processed at our plant in Sharjah, while the PE and PP are processed at our state of the art facility in Oman. We are AQSIQ registered.